Products tagged with Necklace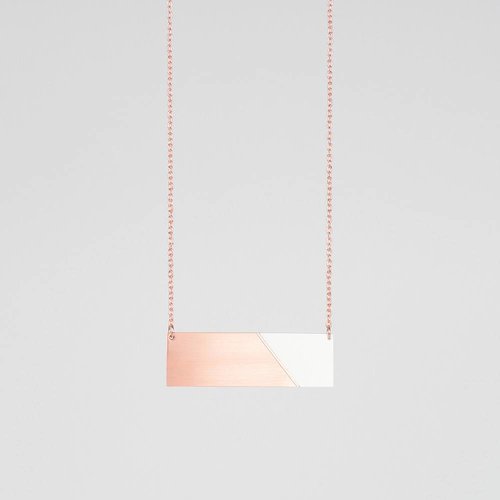 Tom Pigeon
Form Necklace Bar
This simple bar necklace is handcrafted in geometric panels of solid copper or brass with various styles of Formica.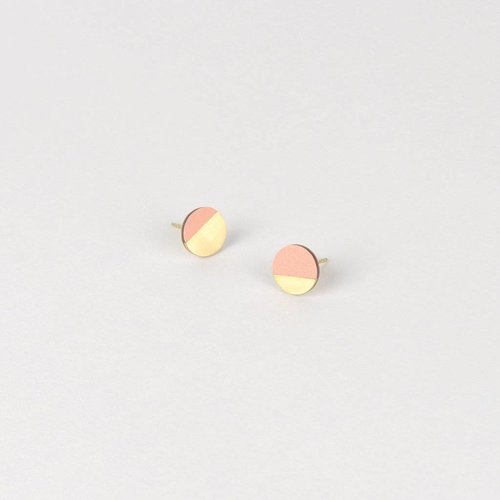 Tom Pigeon
Form Earring Circle - Choice of 5 Colours
These simple, stud earrings are handcrafted using layers of Formica in various colours with solid brass. Whatever the combination, each pair is subtly mis-matched, super thin and ultra minimal.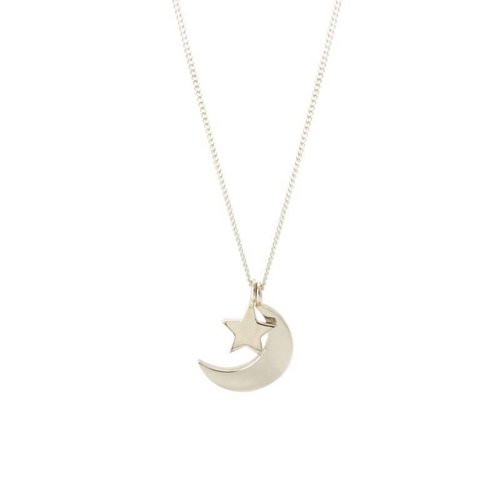 Laura Gravestock
Dainty Moon and Star Necklace - Silver - 18"
Capturing a simple crescent moon and gleaming star in this charming necklace, this creation is a love-forever piece. Shine in yours every day for a little celestial style.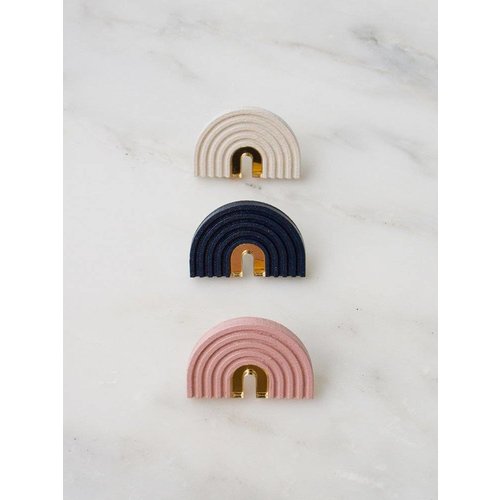 Wolf & Moon
Arch Ring
A beautifully minimal statement ring consisting of a single painted wood arch. This piece is detailed with inlaid ridge texture, gold acrylic and adjustable gold plated ring back.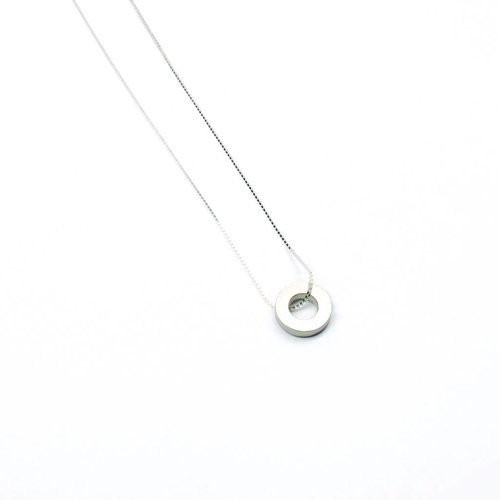 Tom Pigeon
Béton Pendant Necklace
The Béton necklace is a classic. A simple, understated ring of solid silver hung on a fine, diamond cut, box chain, this necklace can be worn every day and might even become a lifelong favourite.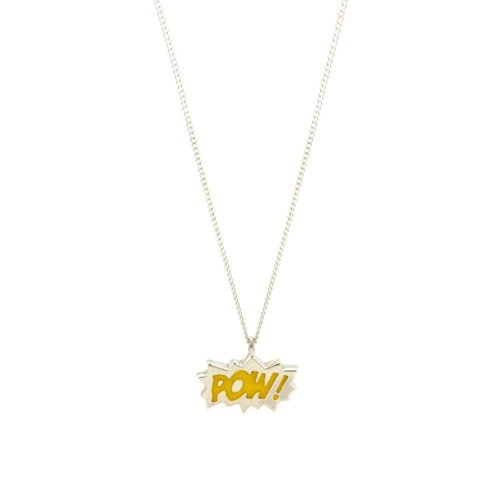 Laura Gravestock
Dainty "POW" Necklace Silver and Yellow - 16"
A mini comic blast of a necklace, this POW! will add a brightly coloured twist to every outfit. Team with the Dainty BAM! Necklace for all-out superhero style.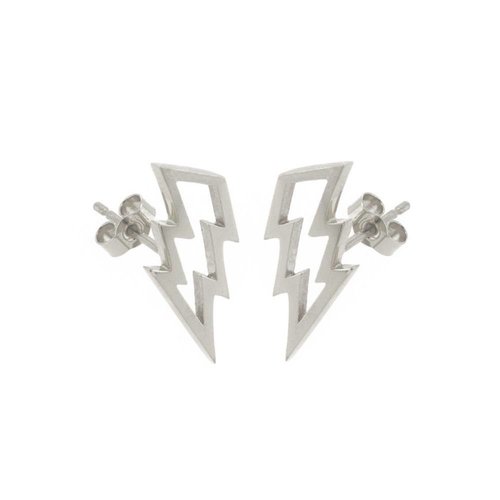 Laura Gravestock
Struck Studs
Adorn your ears with super-charged lightning bolts! Great for everyday wear.

Available in Sterling Silver or 18ct Gold Plated Silver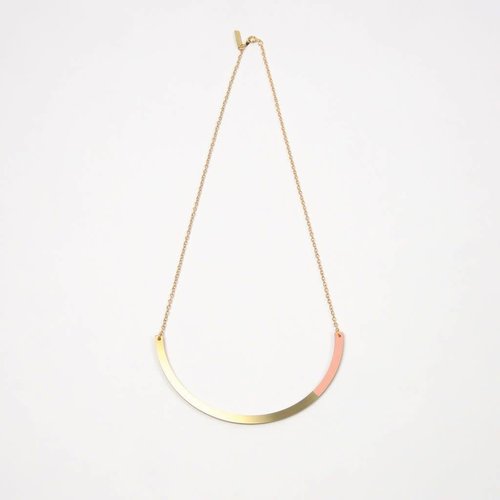 Tom Pigeon
Form Necklace Circle - 5 New Colours
This simple, delicate arc necklace is handcrafted using layers of matt black Formica and solid brass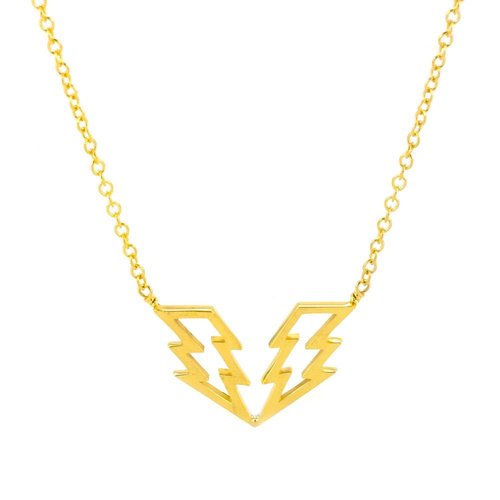 Laura Gravestock
Struck Twice Necklace 16" - Gold Plated
Electrify your every look with this bold mirrored lightning necklace. Team with layered-up star and lightning bracelets for elemental elegance.