Products tagged with Wolf & Moon x truce - The Full Collection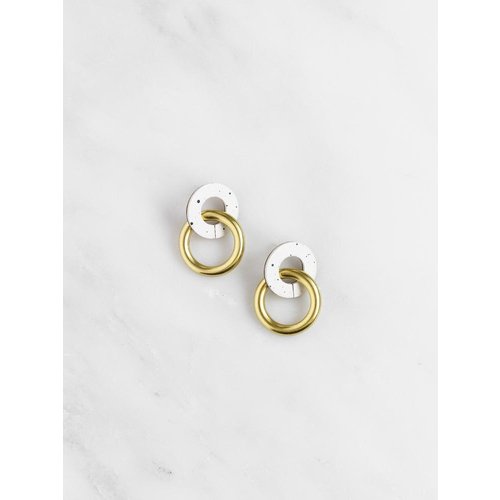 Wolf & Moon
Mini Isla Earrings - Eggshell
Wolf & Moon's playful take on a classic link earring, with a solid brass ring linked to a hand-painted wooden disc in cool pastel and neutral colourways.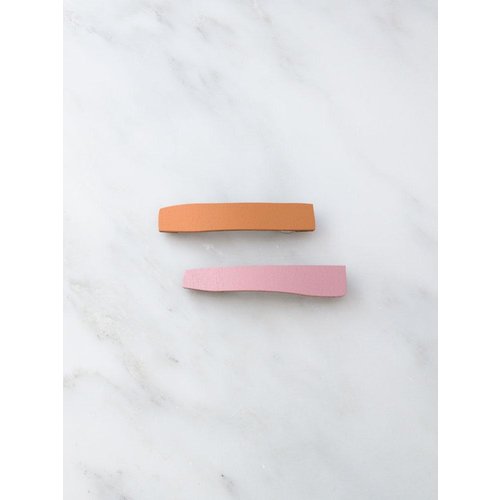 Wolf & Moon
Set of 2 Abstract Hair Clips - Rose / Orange
Set of two playful hair clips in block colours and shimmery mother of pearl. These look great worn together or separately.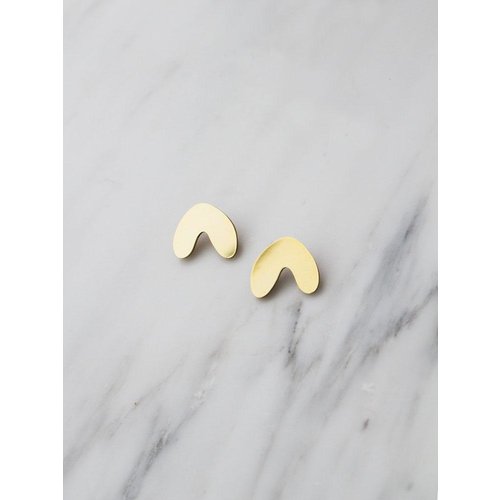 Wolf & Moon
Cassia Studs - Brass
Everyday studs made with mirrored brass.

Unique and distinctive statement jewellery for the independent and curious. These pieces have grown from our love for combining playful geometric shapes with eye-catching materials and colours.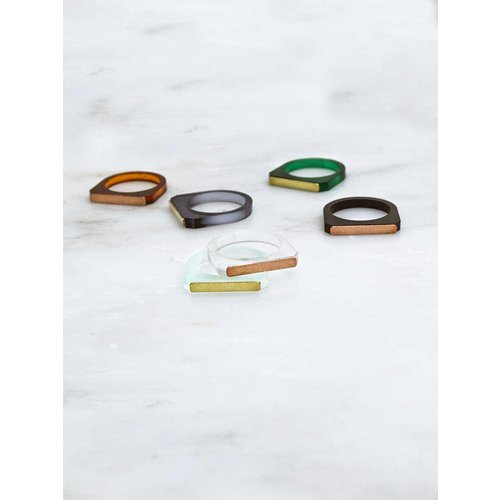 Wolf & Moon
Contrast Rings
With a coloured acrylic base and brass or copper detailing, the Contrast ring from Wolf & Moon is a versatile and timeless ring looks great with more than one stacked up to show off your own personal style.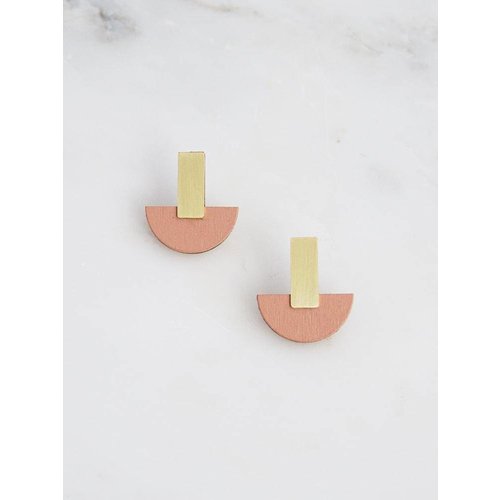 Wolf & Moon
Crescent Studs
Collection No. 7 is inspired by architecture and interior design. Bold geometric pieces use simple forms, stacked shapes and wooden arches in hand-painted wood and warm brass. Contemporary and feminine, designed for the modern woman.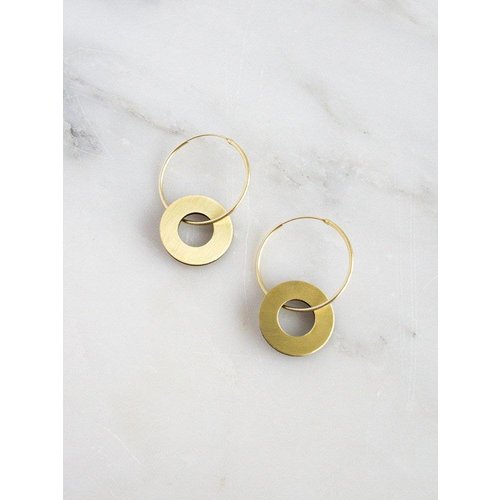 Wolf & Moon
Disc Charm Hoops - Brass
Collection No. 6 uses architectural forms and geometric shapes in brushed brass and painted wood to be both sophisticated and playful - perfect for daytime and evening wear.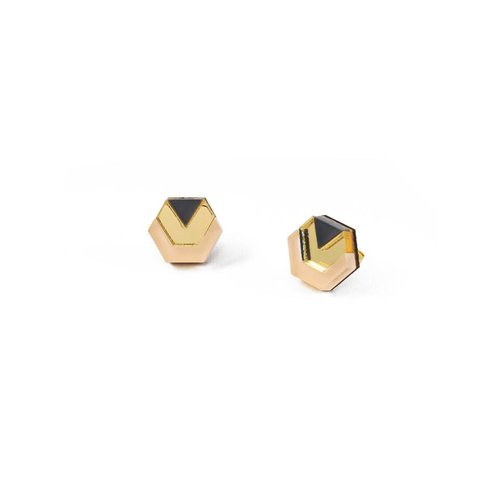 Wolf & Moon
Originals Little Hex Studs - Peach/Gold/Navy
These versatile little studs are easy to wear and will add colour to any outfit. 
From the Originals range, the Peach, Gold and Navy Colour-ways range highlight the contrast from soft pastels to vibrant jewel tones.