Launching in our Clifton Village store the weekend of April 1st with work from 14 Bristol based makers being featured across the month of April.

What better way to head into Spring than with a shop filled with local talent from this amazingly creative city. We hope you love the line up as much as us - here's a sneak peek...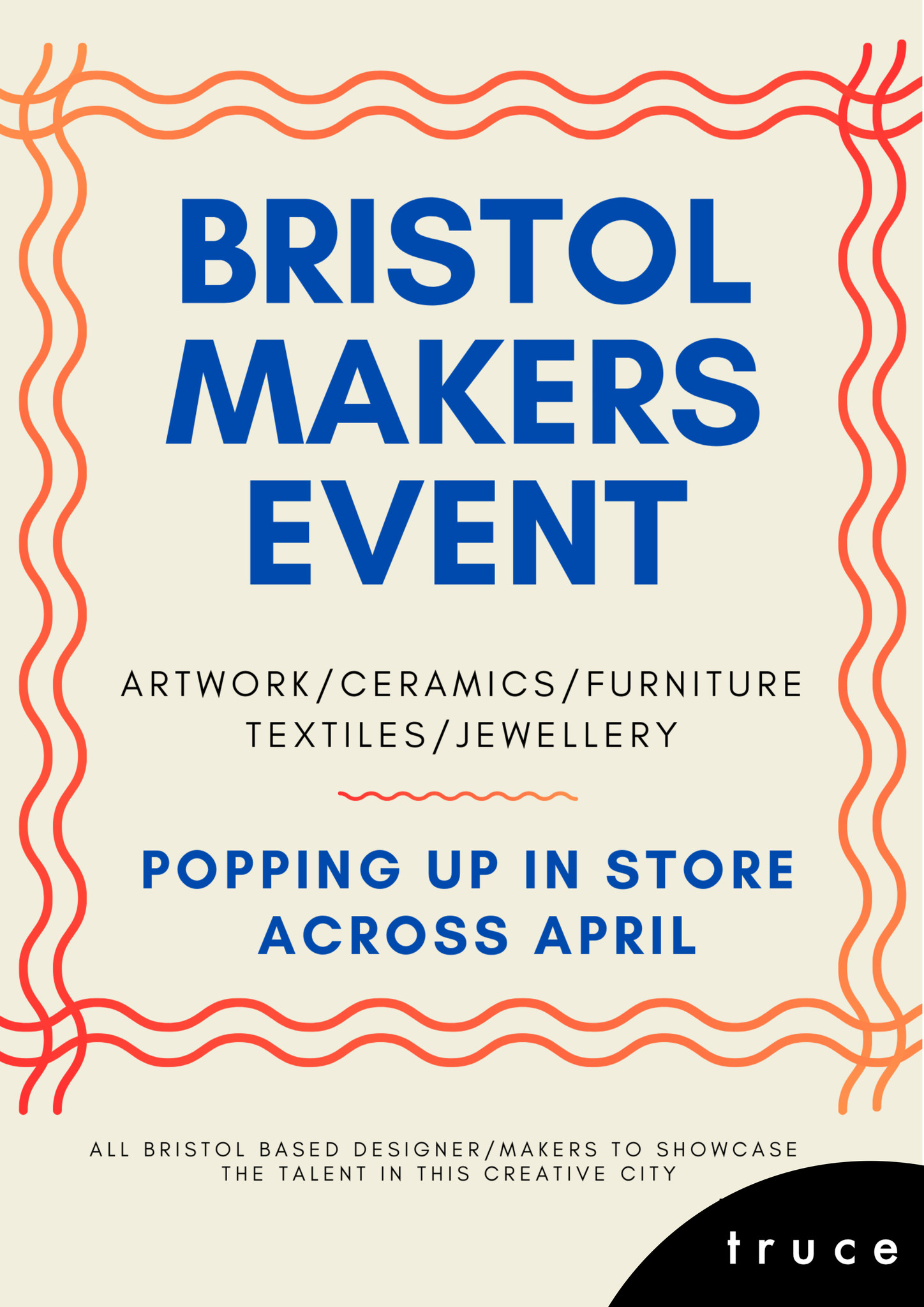 The Local Makers Line Up -
1. Konk - furniture
2. Plop Pottery - ceramics
3. Eleanor Dunning - artist
4. Formé - sculpture
5. Lucy Grepne - illustration
6. Sophie Alda - ceramics
7. Holly Goldsmith - textiles
8. What the Mood - lighting
9. Wylder Naturals - skincare
10. Anna Jones - ceramics
11. Jade Terry - artist
12. Jules & Clem - jewellery
13. Iris Thorsteinsdottir - photography
14. Elizabeth James Interiors - textiles
More on each of these talented creatives to come but in the meantime, we hope you welcome you in the store over April to see their amazing work for yourselves.