The newest collection by Ferm Living is due to arrive imminently at Truce & we just couldn't wait to share it with you so here's a sneak peek…
For Autumn/Winter, Ferm Living continues the theme of creating a home that's comfortably you - a true escape from the everyday challenges in the outside world has never been more important for us. Nature is at the very core of a calming environment so their latest range captures the fluid and irregular shapes of nature plus tactile experiences. Their love of craft, recycled materials and colours really comes through with favourites ebony, inky blue & 'Cashmere' their big colour for this cosy season. What's more, they are giving us an insight into the production process behind their incredible pieces of design like the Ripple series of glassware. We love the fact that Ferm Living work with so many skilled people in craft around the world with such specialist skills to produce their beautiful products.
Here are our top product picks coming soon to the shop…
Ripple wine glasses - 'For this Autumn we expand the Ripple series with wine glasses in smoked and clear glass. Our glassware expresses the dynamic and poetic feel of the delicate mouth-blown glass reflecting the wind's rippling movements in the water. Individually shaped geometric forms reinterpret the seasonal movements in the landscape.'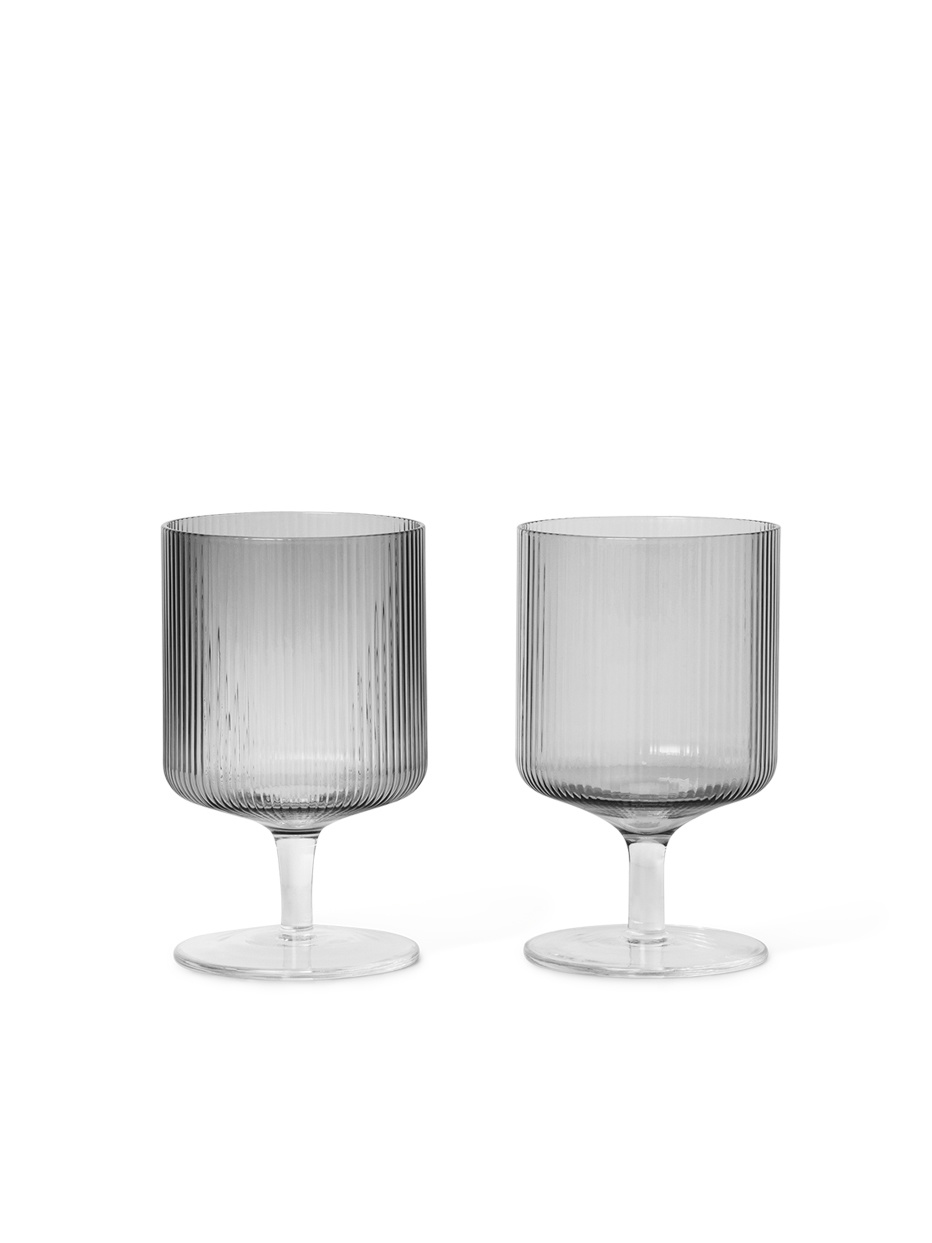 Cashmere circular plant box - 'You do not need a garden or a large home to make room for a green oasis. We call them planters but anything goes. Use them as a place for mittens in the hallway, a bedside table or as a way to keep order in your favourite fragrances in the bathroom.'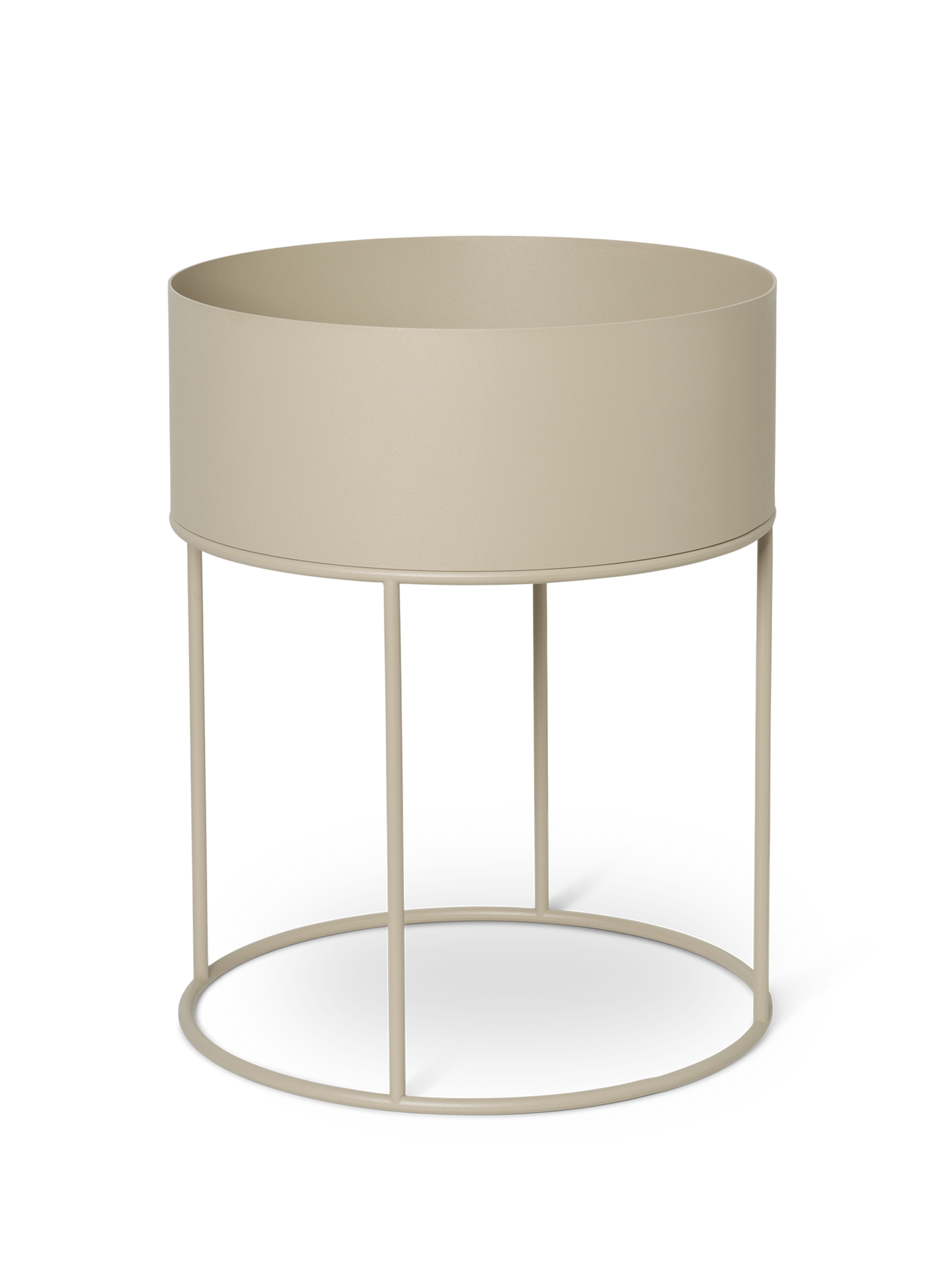 Paper pulp storage boxes - 'Made from biodegradable and environmentally friendly raw paper pulp, this lidded box gives you a handy, lightweight, and stackable storage solution. The durable boxes are useful in every room and help you sort your wardrobe, store your shoes, papers or keep toys in the kids' room tidy.'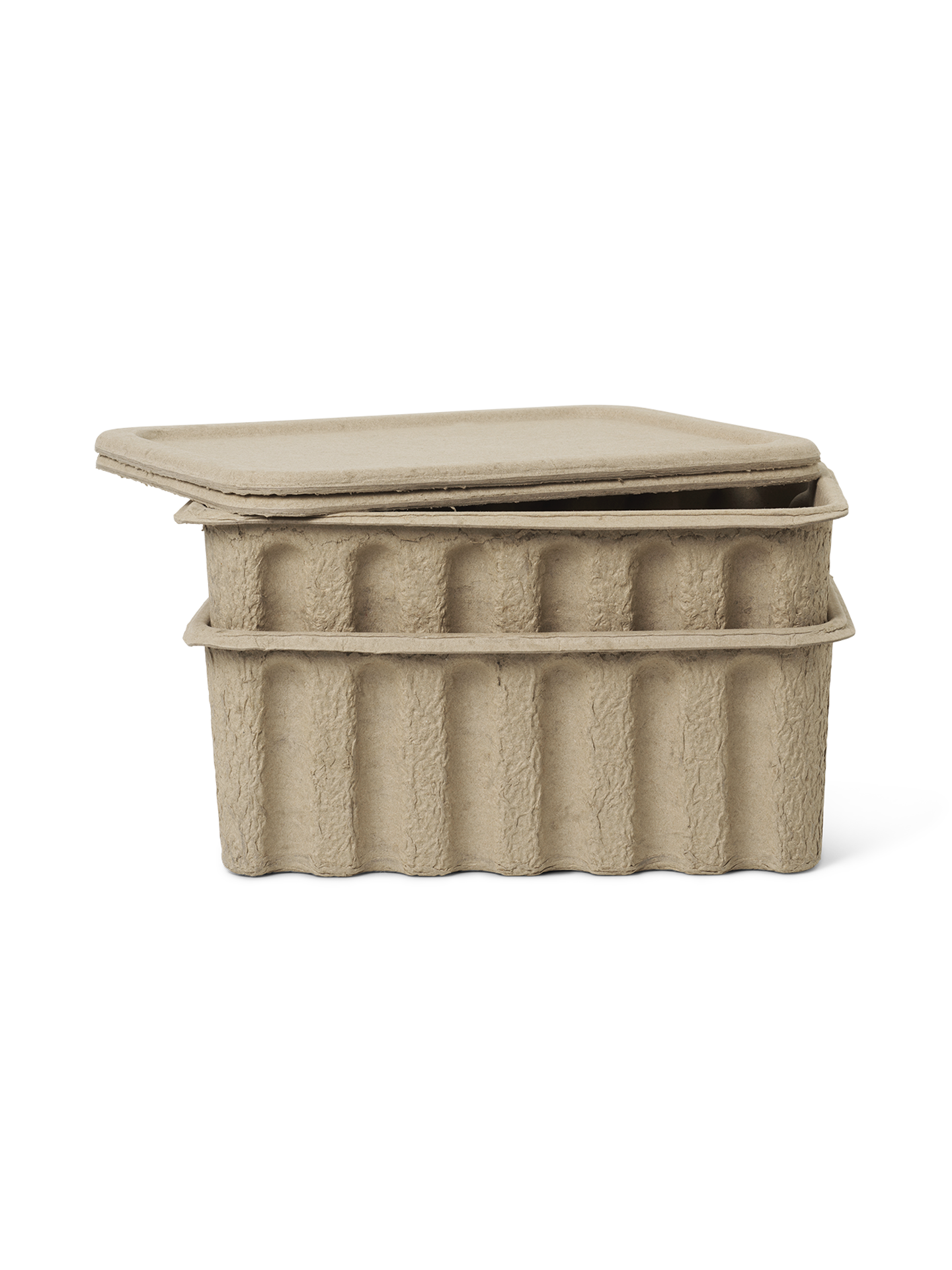 Hebe lamp in blue - 'The hebe lamp series updates the classic lamp with bold shapes and an artistic touch. Initially sculpted by hand, the fluid silhouette of the base is inspired by nature and has a feminine note. The ceramic base is a high gloss glazing in a deep blue nuance, giving the lamp a fantastic way of reflecting light on its curves.'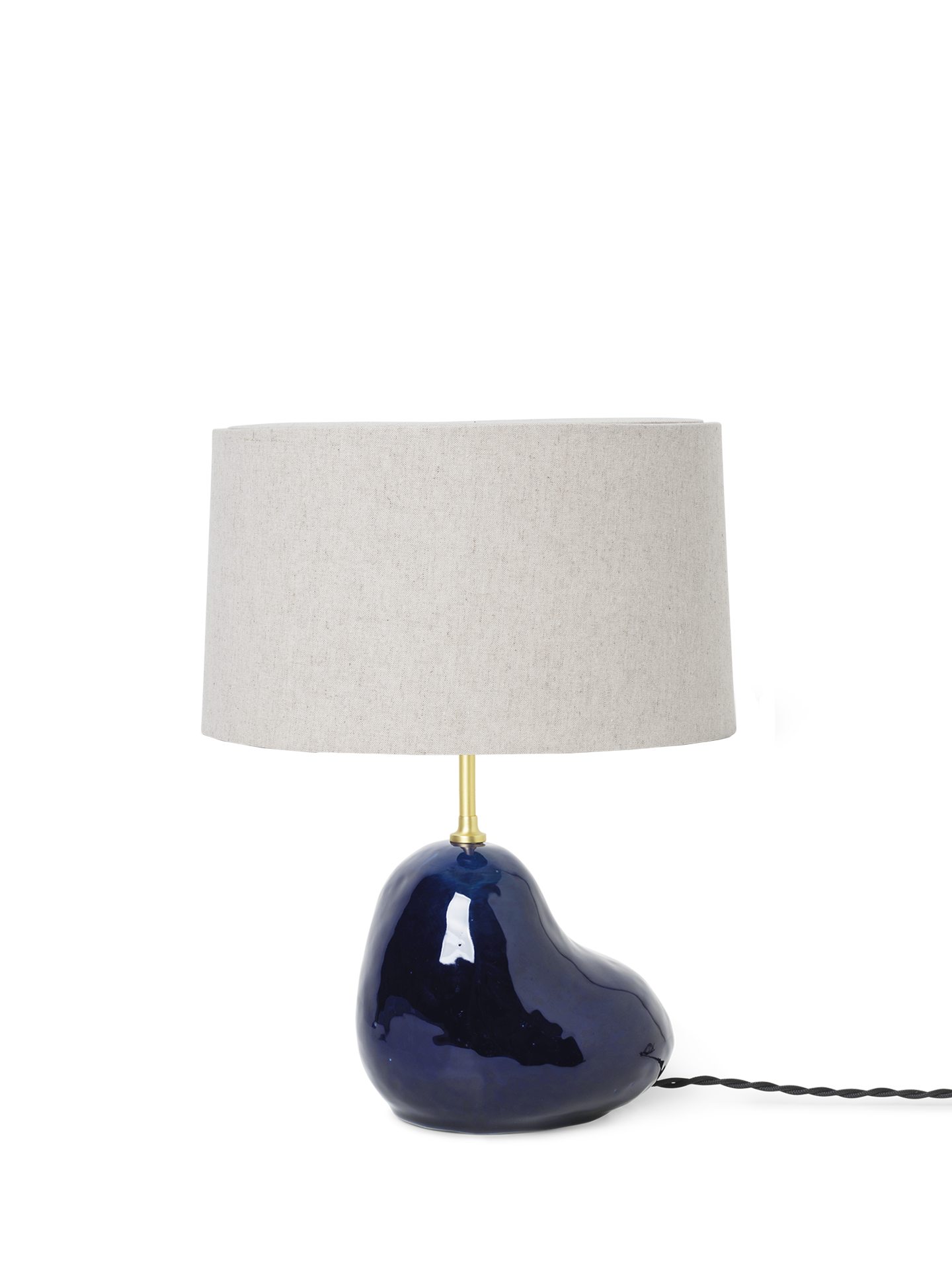 Still mugs - 'Enjoy a quiet moment with this new mug made of mouth-blown glass, forming a lovely match to our still teapot. The large graphic and rounded handle is made of solid glass too, but in a contrasting colour to the rest of the mug. They come as a set of two in the same colour-way and are, of course, dishwasher-safe.'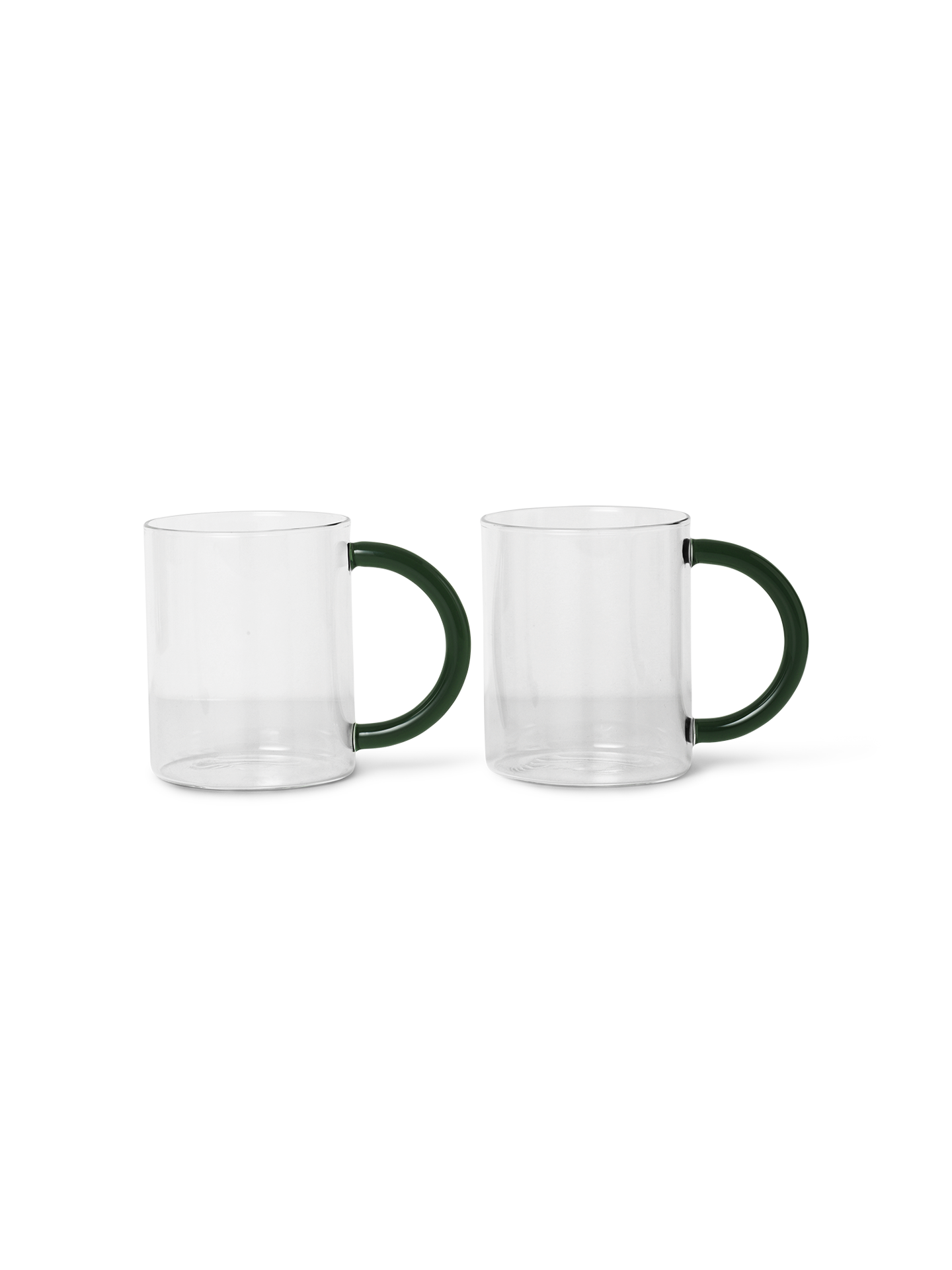 Tala ceramic platter - 'Revisiting the tradition of hanging platters on the wall or placing them on a table as an artful centrepiece, we have created a series of large plates in tribute to womanhood. With a simple silhouette of a woman, the series celebrates femininity in all its different shapes and colours.'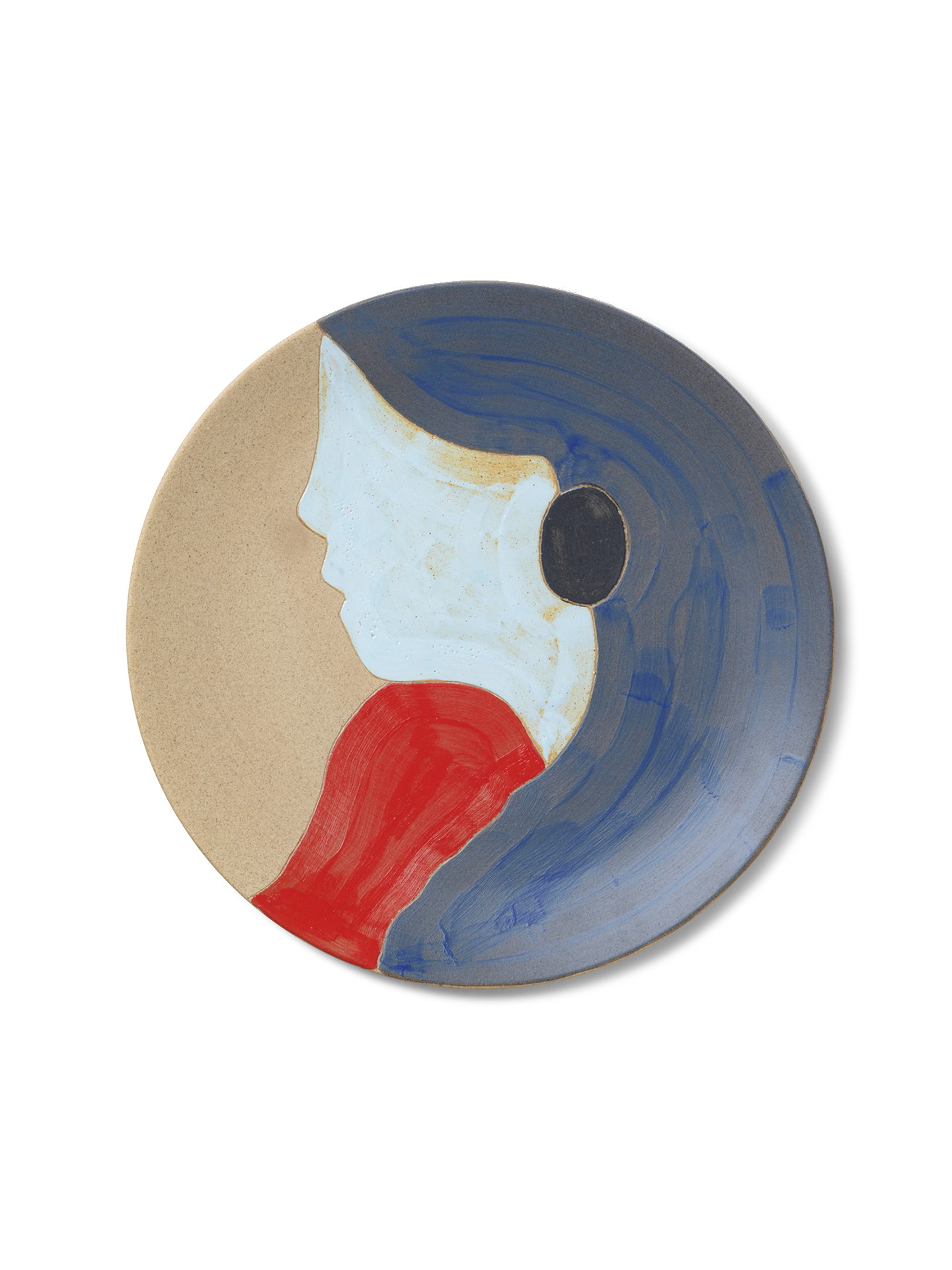 Port fireplace tools - 'Inspired by jewellery, this set of tools brings out the best of your fireplace. With elegant yet organic shapes and delicate lines, the ensemble helps you tend to the fire in style. Merging functionality and aesthetics the set lightens up the area around your hearth or fireplace. The set includes a stoker, spade, a broom, and a stand. Available in black powder coated or brass.'
8. Coffee dripper - 'Recreate the full pour-over coffee experience of your favourite coffee shop at home. The Sekki series rediscovers the magic of traditional manufacturing through its cream-coloured glazed clay with tiny grey speckles, a glorious surface and remarkable feel. Allow yourself a slow moment to enjoy the brewing process and a clean, tasty cup of coffee.'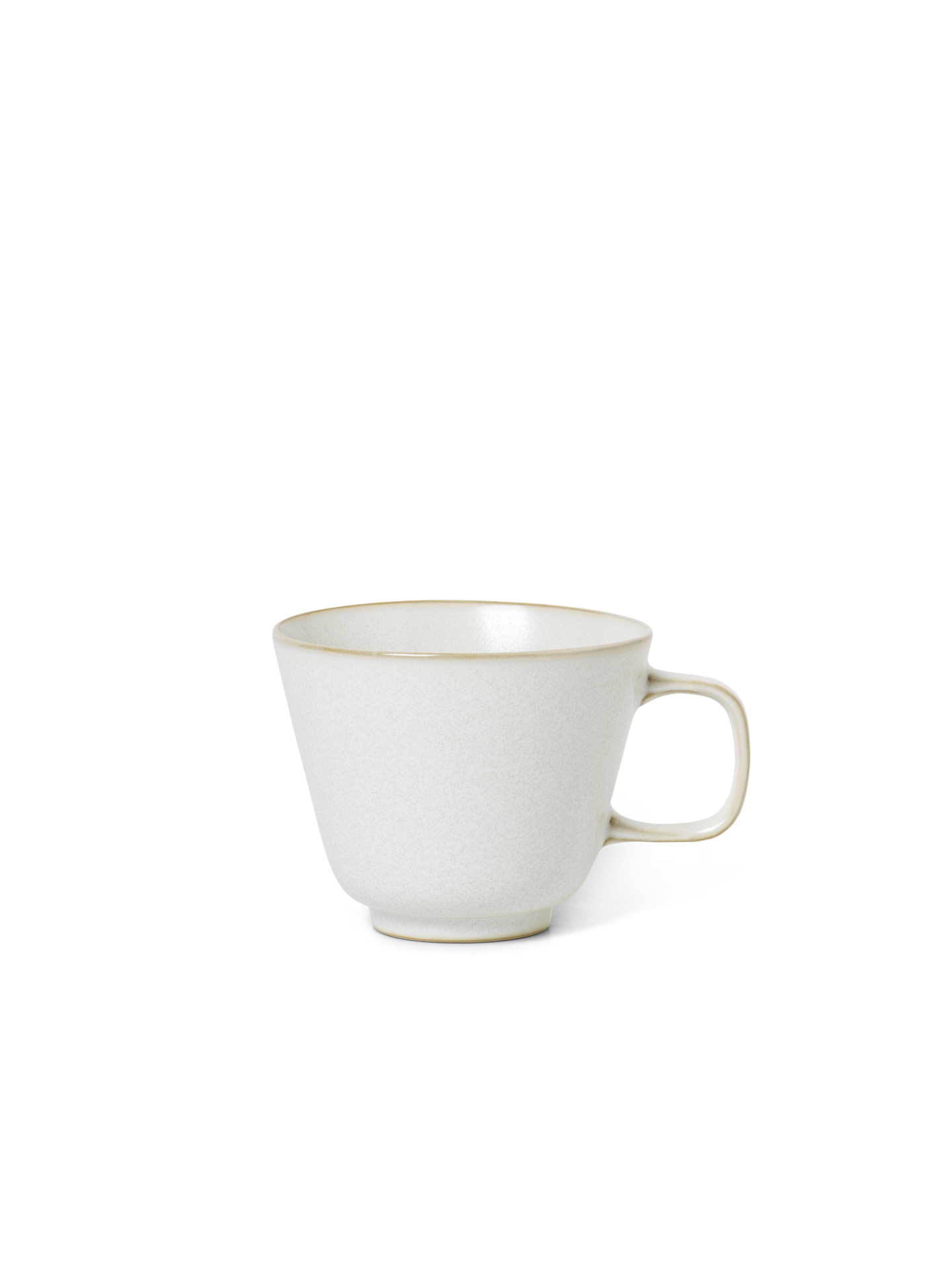 Like what you see? You can pre-order any of these pieces and more by clicking here!