Tom Pigeon's latest offerings will have you creating you own unique look!
Mix and Match! 
It's May! Doesn't time fly! 
This is first blog post for a while and we have a few things to tell you all about. This post looks at the theme of some new Tom Pigeon items - Mix and Match. 
First of all the Fragment prints. 
Fragments is a new collection of 20 different limited edition mini screen prints created to celebrate the Tom Pigeon Fragment painting series. Designed to interconnect or to be mixed up to create new patterns and juxtapositions each hand pulled screen print is A6 - small but perfectly formed!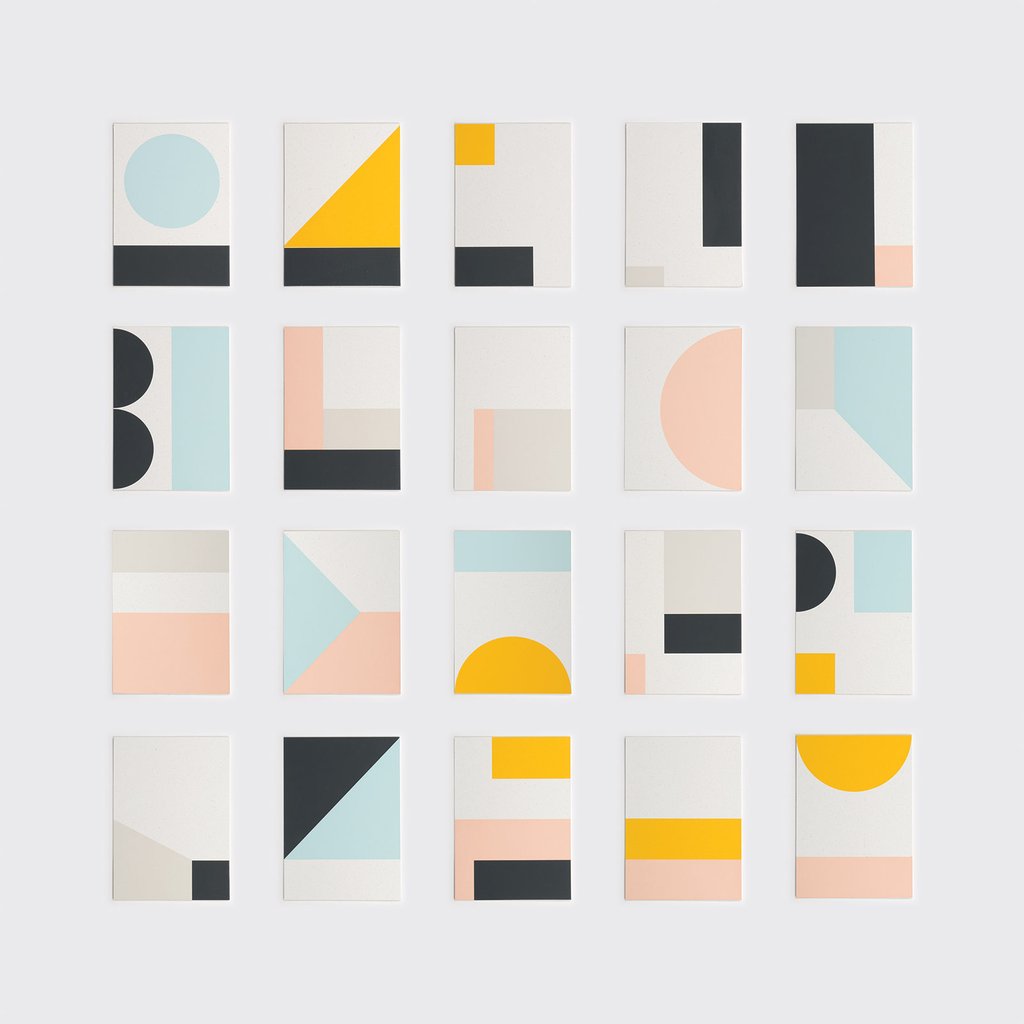 All twenty fragment prints - just £8 each.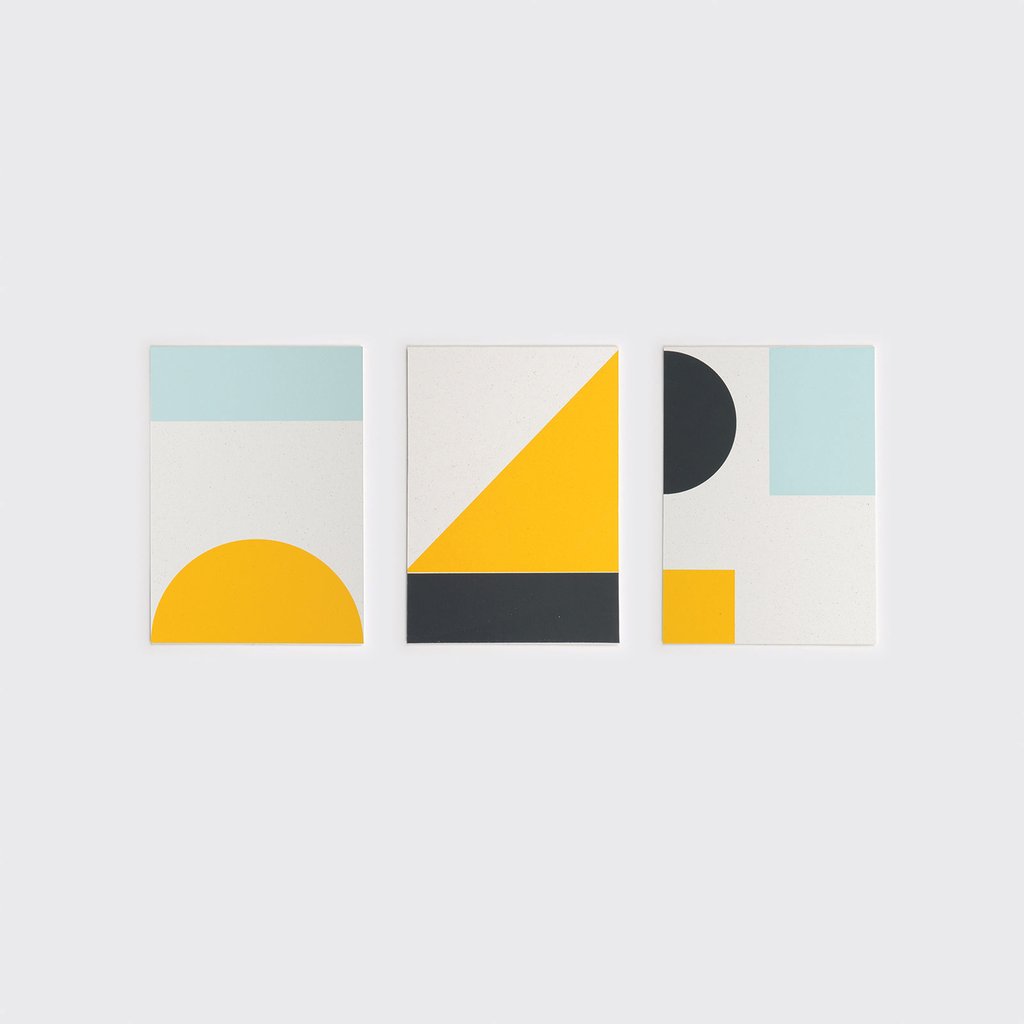 Three fragment prints
On our website we can't fit all twenty prints onto one page so we have split them into two sections - numbers 1 to 10 can be seen here and numbers 11 to 20 can be found here 
Secondly from Tom Pigeon we have the MIX and MATCH earrings. 
A really simple and easy to wear pair of studs made from Formica. Buy Mix and Match as a 'pair' based on colour - one round, one triangle. 
The earrings come in a glorious rainbow of colours so you can mix and match colours and shapes. Browse the range here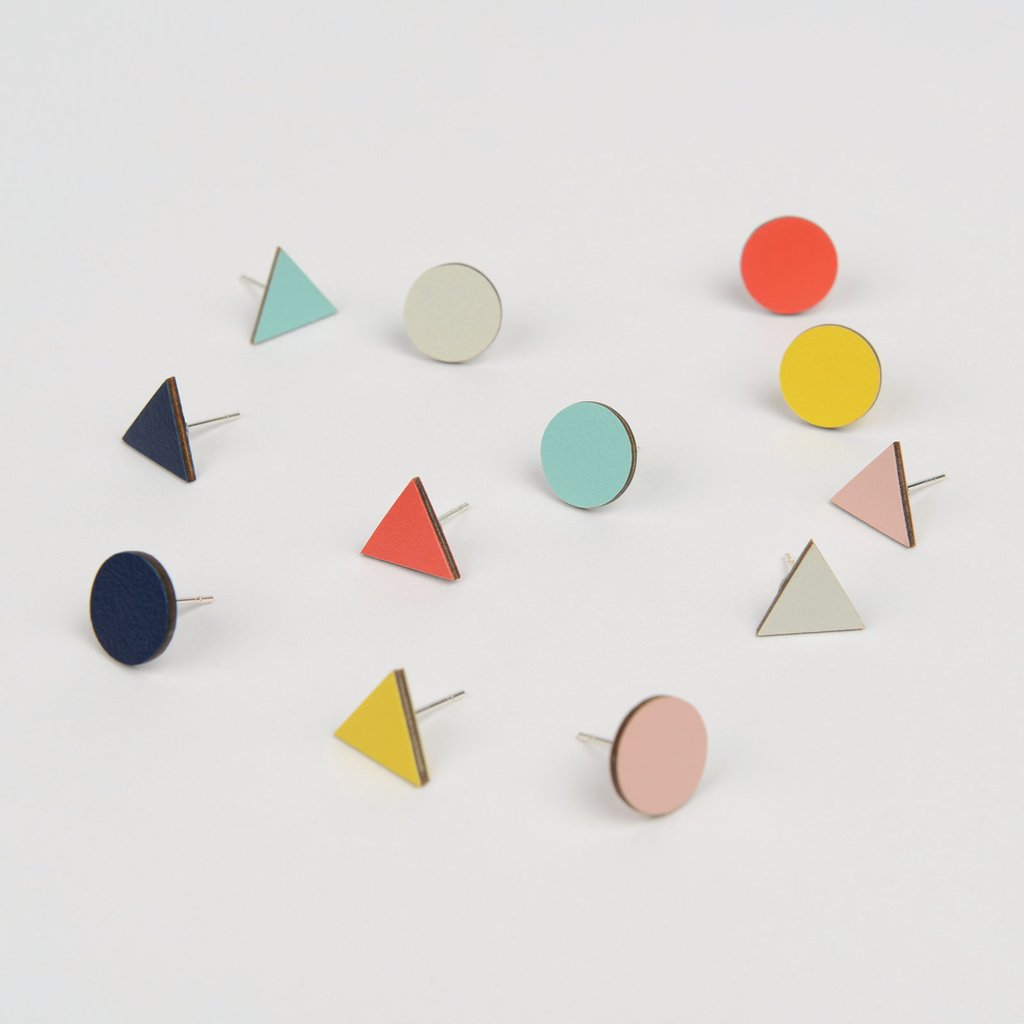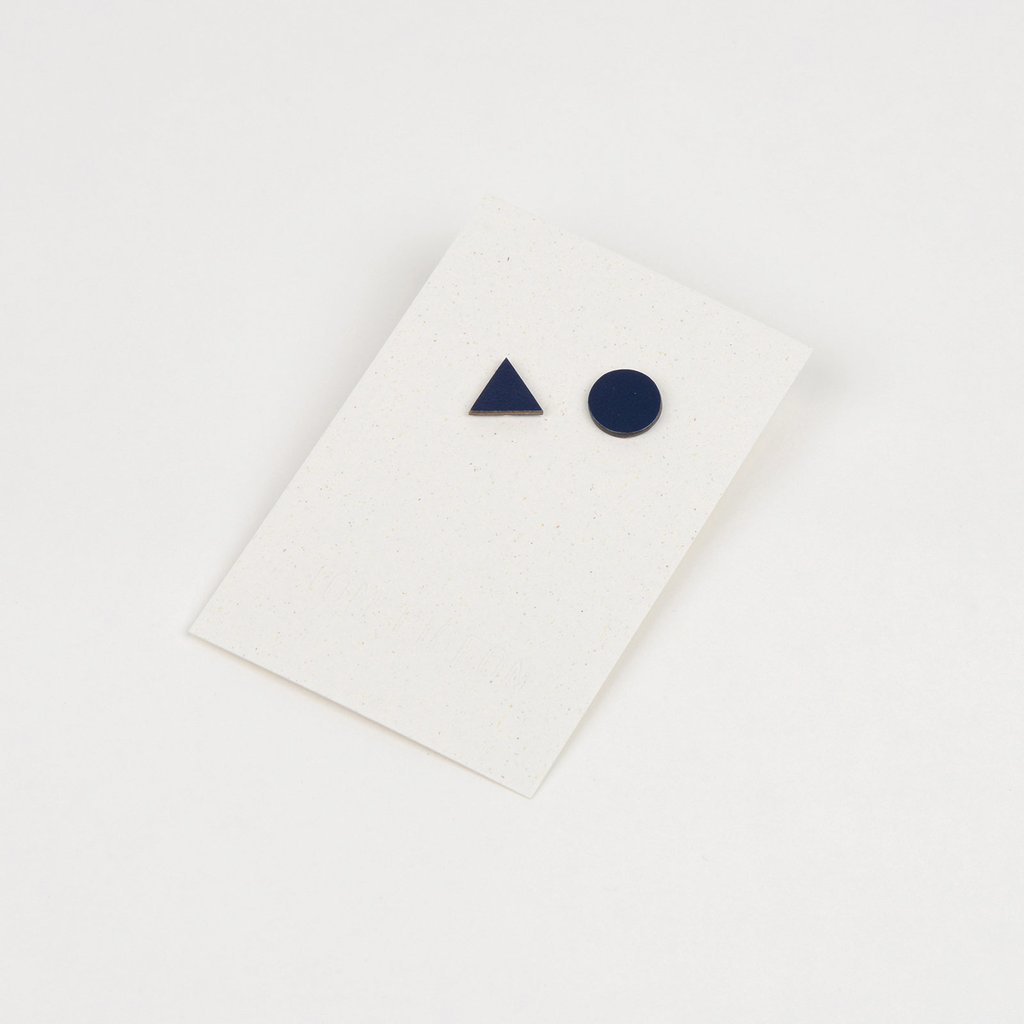 Finally for now, we've had a number of people asking for the introductory discount code for first time orders following our first post and you can keep emailing! If you would like to know the code, drop us an email at [email protected] and we'll email back with a code that you can use for the whole year. 
If you are a returning customer, don't worry, we'll also open it up to you too! Anyone is welcome to use it!
Best wishes
C