Meet our latest brand addition - Soap Folk - organic, artisan soap made locally in the Stroud Valleys
We'd like to introduce you to one of our newest brands - Soap Folk! We stumbled upon the lovely Fiona & her beautiful studio a couple of months back when shooting some of our products with one of her neighbours, Studio Article. Just down the road from our store, set within the Stroud Valleys at Inchbrooks Mills, the studio is one of many - part of a recently renovated Victorian factory which lay abandoned for 30 years. 
Soap Folk create beautiful soaps using the very best organic ingredients to ensure they are kind to your skin & to the environment. Each bar is made with care – by hand and in small batches to ensure you always get high quality, natural skincare at an affordable price.  They smell incredible with six varieties to choose from - 
Lavender & Oatmilk
Milk & Honey
Rose Geranium
Peppermint
Juniper Berry
Lemon & Bergamot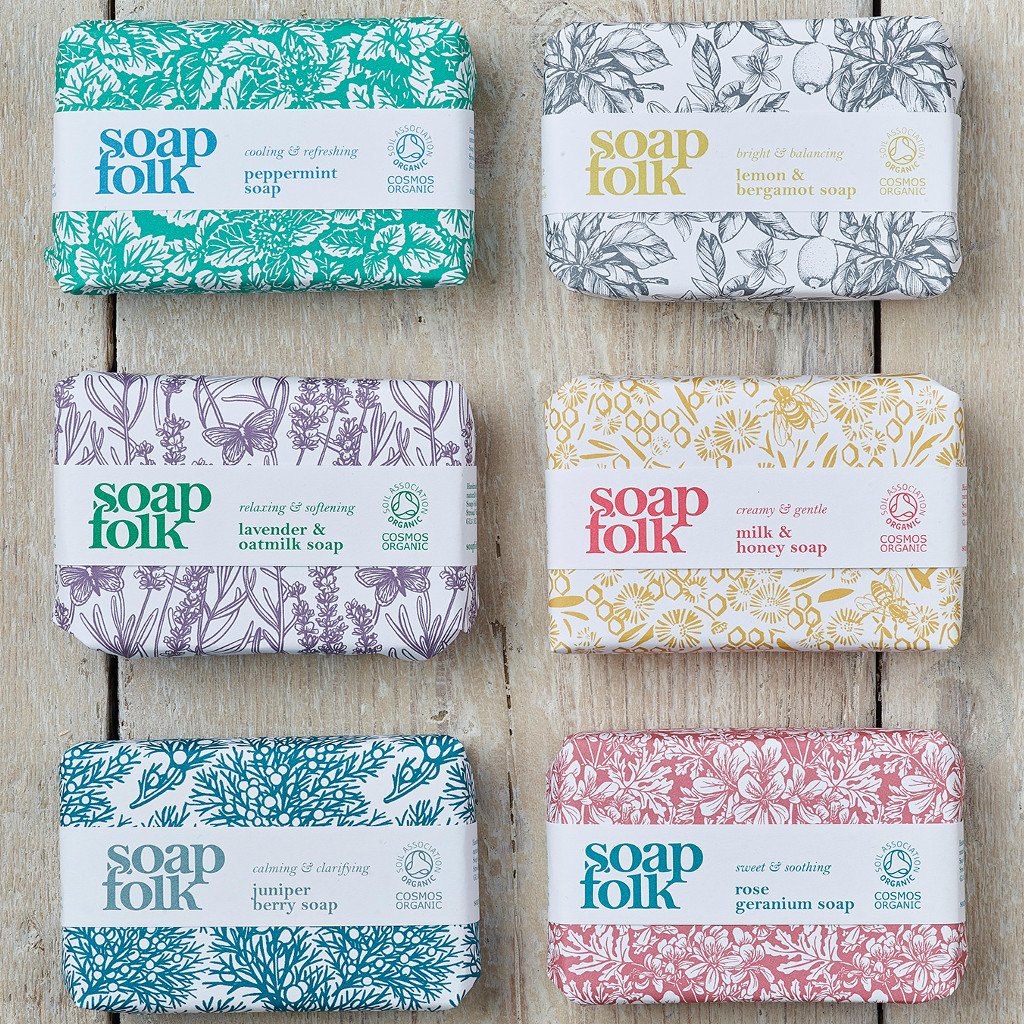 They are one of only a few artisan soap makers in the UK who have been certified organic by the Soil Association - meaning all aspects of the business are sustainably sound and plastic-free. Plus no palm oil so not only do they leave your skin feeling super soft, they are good for the environment too! We are officially converted. Plus the packaging is so stunning - it's the perfect gift idea!